Axel Schimmel-pfennig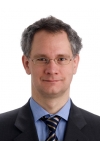 Position:
Advisor, African Department
Institution:
International Monetary Fund
Expertise:
International macroeconomics
Axel is a national of Germany, and studied economics at the University of Tübingen, the University of North Carolina at Chapel Hill, and the University of Kiel where he completed his masters and doctorate in economics.  Since 1999, Axel has worked at the International Monetary Fund in a number of capacities. He is currently the IMF's mission chief to Uganda and an Advisor in the IMF's African Department. From 2012-16, he was the senior resident representative in South Africa.  Before coming to the IMF, Axel worked as a research associated at the Kiel Institute of World Economics where he consulted for the German Ministry of Economics on raising potential growth and reducing structural unemployment. He also taught econometrics in the Institute's Advanced Studies in International Economic Policy Research program. Axel  has written on fiscal and external sustainability, sovereign debt crises, public debt management, the effectiveness of fiscal policy, pension reform, labor markets, and promoting high and sustained growth.